Soap by the Loaf! (RM 160.00)
Yes, you can order a whole loaf of your favorite soap from or selection and get a great discount! Or simply custom made your own scent from the blend of our essential oil and fragrance oil. What's more? You can even choose your own design or color (eg. pink for baby shower). Each loaf weighs approximately 1200g.
Great for favors DIY as you can cut however you like and match it with your tags.
Stock up on your skin loving soap and cut it whenever you need them. Smaller bars for kids and guests; generous big bars for the man.
Excellent bulk buy for gifts
Note: Specific lead time is required.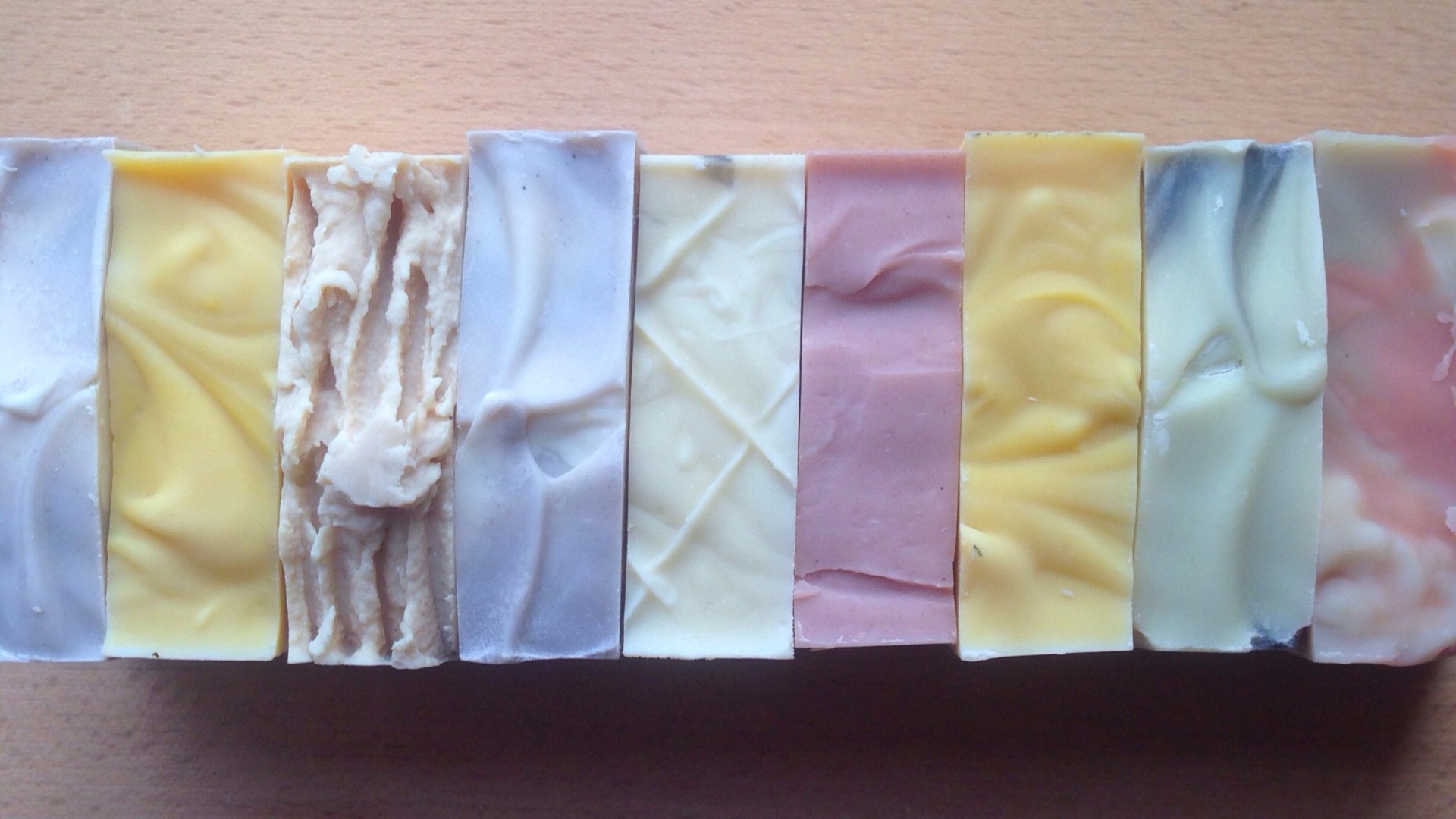 Favor Favor ! (Individual pricing)
Wedding, baby shower, wedding shower, birthday party, corporate event or just about any BIG events you can think of. Not only customizing soaps, we can also customize the stamp with any text (names, dates, etc.) and personalized the packaging to tie in with the theme of your event.
Minimum orders and specific lead time is required for custom favor orders. Pricing depends on the quantity, ingredients, packaging materials etc. Please get in touch to discuss more!