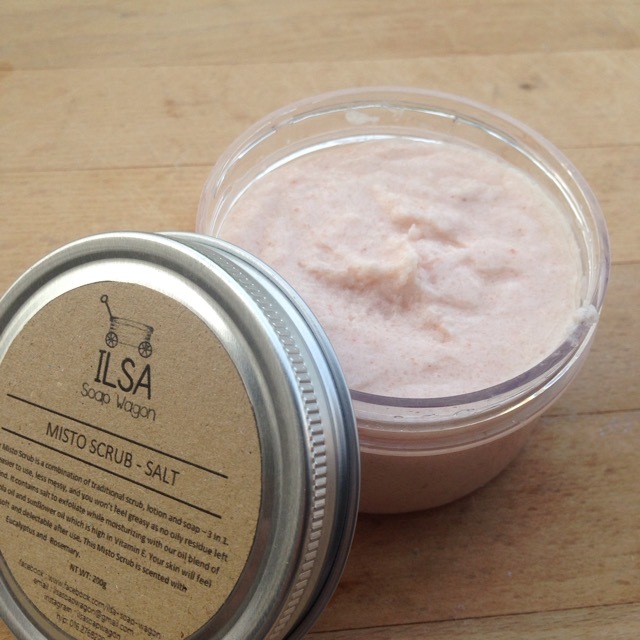 Misto Scrub - Salt
Our Misto Scrub is a combination of traditional scrub, lotion and soap – 3 in 1.
It is easier to use, less messy, and you won't feel greasy as no oily residue left behind. It contains Himalayan salt to exfoliate while moisturizing with our oil blend of canola oil and sunflower oil which is high in Vitamin E. Your skin will feel soft and delectable after use. This Misto Scrub is scented with Eucalyptus and Rosemary.
To use: Gently massage a large handful of Misto Scrub onto damp skin starting at the feet in circular motions. Rinse thoroughly. This Misto Scrub is gentle enough for daily use.
NT WT: 180g
---